The Presidential election can distract the markets and your portfolio
Last week we talked about the Presidential debate and how the markets would respond to which candidate it felt did better. Right now, many people are focused on the presidential election. This can be a shiny object that can distract the markets and your portfolio.
The markets don't like change
The consensus came out the perhaps Hillary Clinton did better in the verbal boxing match than Donald Trump. The markets don't like change so it saw this as the political climate staying the same. There is a democratic president currently with Barack Obama. If Hillary Clinton wins the election, the markets will assume things will stay the same. The markets responded last week by staying mostly stable.
What if Donald Trump did better in the debate?
If the markets had viewed Trump winning the debate, the markets would not know what his policies or changes would be. This would have caused some chaos in the markets.
Investors may be distracted from these important issues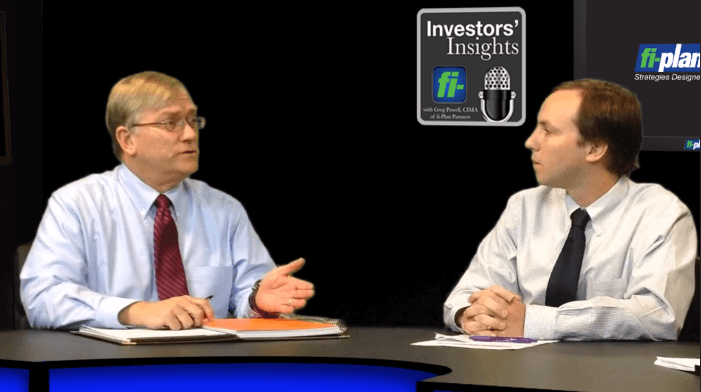 Consumer sentiment is something that is not being talked about in the news. Last month's consumer sentiment came out at 91, which is a very positive reading. That shows consumers are very happy. We are watching for this to change as OPEC announced last week that they would suspend oil production. For the first time, people are believing they will actually do this.
Gas prices could affect the election
The first impact of OPEC's decision will be gas prices going up. The price at the pump has a direct impact on consumer sentiment. It is the most correlated input. When you see gas prices going up, consumer sentiment will fall. This means people are not feeling good about the economy. They don't feel like they have enough money in their pockets. When people are less happy, it will have an impact on the US market and economy. Additionally, they will be looking for someone to fix this and that could sway the presidential election.
The war of words distraction
T
he OPEC decision to stop oil production is really just an agreement in principle. It does not go in to affect until mid November. It's all just words right now. After the election, OPEC could change their mind and keep oil production the same. The Fed is doing the same thing as they discuss whether they are going to raise interest rates. Even though no action is being taken, these words can distract the markets and your portfolio.
This week's distractions
There is plenty to distract the markets and your portfolio this week. Several Fed governors will speak this week in different parts of the world. There will be a lot of data coming out that will look back at September concerning the manufacturing, service, and automotive industry. At the end of the week we will see the current employment number. We will also see the ADP and the Labor Department's payroll reports this week. This could lead more credence to a rate increase by the Fed in December.
Just the facts, ma'am
We are looking for the facts and only the facts and how they tie in to your portfolio and the decisions that need to be made. We are working very hard to make sure no shiny objects distract us in the process.
If you agree or disagree with us, please send us your comments and questions. We enjoy the interaction.
---
Questions
"*" indicates required fields
Greg Powell, CIMA
President/CEO
Wealth Consultant
Email Greg Powell here
Ashley Page, JD, MBA
Senior Vice President
Wealth Consultant
Email Ashley Page here

Bobby Norman, CFP®, AIF®
Senior Vice President
Wealth Consultant
Email Bobby Norman here
Trey Booth, CFA®, AIF®
Vice President
Senior Vice President
Email Trey Booth here
Fi Plan Partners is an independent investment firm in Birmingham, AL, serving clients across the nation through financial planning, wealth management and business consulting. Fi Plan Partners creates strategies in the best interest of their clients using both fee based investing and transactional investing.
The opinions voiced in this material are for general information only and are not intended to provide specific advice or recommendations for any individual. All performance referenced is historical and is no guarantee of future results. All indices are unmanaged and may not be invested into directly.
Economic forecasts set forth in this presentation may not develop as predicted.
No strategy can ensure success or protect against a loss.
Stock investing involves risk including potential loss of principal.
Podcast: Play in new window | Download